EXPERT CONSULTANCY
In parallel with our architectural services, Hurd Rolland provides dedicated expert consultancy services across the UK.  We have comprehensive experience in acting as expert witnesses, in investigating and rectifying construction defects, and in providing strategic planning advice on built heritage matters. Please contact Ken Williamson to discuss any of these services in more depth.
---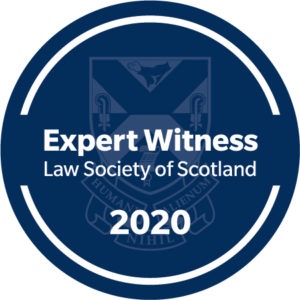 01

Expert Witness

We have over 30 years of experience in providing expert architectural support and advice to the legal profession in relation to construction disputes and professional negligence claims and to developers and planning consultants in relation to planning disputes involving design and built heritage issues. In this regard our core services include:
Investigation of Construction Disputes and Professional Negligence Claims
Assessment of Contractual Obligations and Professional Duties
Defects Analysis
Preparation of Independent Expert Reports
Presentation of Evidence in Court and at Formal Hearings (Arbitration, Adjudication, Mediation etc)
Assessment of Design and Conservation issues
Preparation of Precognitions and Presentation of Evidence at Public Planning Inquiries
---
02 Defects Analysis
We provide bespoke defects analysis services with expert experience over a wide range of building types including;
Swimming Pool and Leisure Centres
Hospital and Health Care Facilities
Residential Developments
Office Developments
Retail Developments
Schools
Light Manufacturing Facilities
Refrigerated Food Processing Plants
Private Houses
On the basis of this technical expertise we have wide experience in the specification and procurement of major and minor scale defects rectification works.
---
03

Adjudication and Mediation Services

Ken Williamson is on the RIAS Panel of Mediators.
Donald Canavan and Colin Adam are on the RIAS Panel of Adjudicators.
---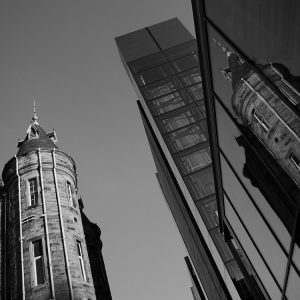 04

Strategic Listed Building and Built Heritage Advice

We are among the foremost providers of Strategic Listed Building and Built Heritage Advice in Scotland. In this regard we provide the following bespoke services:
Strategic advice in relation to proposed development within heritage sensitive sites
Analysis of Listed Buildings, Conservation Areas and other Built Heritage Designations
Statements of Significance
Assessment of benefits and impact of development on Built Heritage Assets
Preparation of Cultural Heritage Chapters in relation to Environmental Assessment
Heritage Statements in support of applications for Planning/Listed Building/Conservation Area Consent, setting out cases for consent in terms of the relevant national and local planning guidance
Preparation of independent expert reports and statements in support of Planning Appeals
Sample experience:
Strategic Built Heritage Adviser – preparation of heritage cases including those for Quartermile (former Edinburgh Royal Infirmary), and former Scottish Provident Headquarters, St Andrew Square, in Edinburgh; Candleriggs Redevelopment and former Ruchill Hospital, Glasgow; Woolmanhill Hospital and Marischal Square, Aberdeen.
Planning Inquiry Built Heritage Experts for redevelopment of Queen Street Station, regeneration of Haymarket, Edinburgh, Wind Farms at Clashindarroch and Aultmore, Supermarkets at Haddington, Crieff, Aberdeen, Helensburgh, Greenock, Housing at Dundee, Chester & St Andrews.
Cultural Heritage Chapters for various Environmental Impact Assessments including Queen Street Station, Haymarket, Quartermile, St Andrew Square, Fountainbridge.
Commercial planning feasibility studies for various heritage sensitive sites in Edinburgh, Glasgow, Paisley, Ayr, Perth, Aberdeen and Bearsden.